Sports Law
For some years now, we are the main Law firm in Uruguay specialized in Sports Law, also being world-renowned in the area of Sports Law.

In the field of contracts, we have vast experience in advice for Acquisition and Management of Sports Clubs, Sports Corporations, Investment in relation to Athlete's Rights, Image Rights (Advertising, Sponsorship, etc.), Temporary or Final Transfers, Employment or Athlete Training Agreements, Representation contracts and any other kind of agreement related to Sports.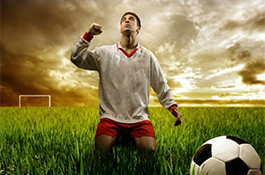 In the litigation field, we have great experience in all sorts of claims related to Sports before FIFA, Court of Arbitration for Sport (TAS/CAS), Courts of the AUF and Ordinary Courts.
As an example, we have intervened in several cases which have turned out to be Leading Cases, such as the case of "Club Atlético Peñarol vs. Carlos Bueno, Cristian Rodríguez and París Saint Germain" (before the FIFA and the TAS/CAS) which changed the regime existing at that time concerning the athletes' rights; the case of "Sebastián Ariosa versus Club Olimpia del Paraguay" (before the FIFA and the TAS/CAS), where we succeeded in making that, for the first time, the TAS/CAS sentenced a club to pay for moral damage caused to an athlete; and the case of "Mario Orta and Washington Castro vs. Jonathan Urretaviscaya" (before Uruguayan Ordinary Court) where agents demanded the football player the payment of a contractual fine, and we succeeded in making that, for the first time, a Uruguayan Civil Court declared that this type of contract is covered by the Consumer Protection Act.